Dr. Cal E. Spinks Ed.D., LPC, NCC, BC-THC
CEO & FOUNDER
Virtual Educator, Walden Core Faculty, Mental Health Practitioner, Radio Personality, & Author
Hey, communities of color! Are you tired of being ignored and underserved by the mental health industry? Well, it's time to connect with a true trailblazer in the field, Dr. Cal Spinks, a Counselor Educator who is dedicated to training professional therapists to provide culturally affirming mental health services to underserved populations. His story is a testament to the power of overcoming adversity. He was a wounded healer who has been through it all, including emotional, physical, and sexual abuse/neglect. But he didn't let that hold him back. Instead, he used his experiences to become a powerful advocate for education, mental health, and spiritual growth. His journey to become a leader in the mental health field was not an easy one. He grew up in the inner city projects with limited resources, struggling with an anxiety disorder, body image issues, sexual orientation/addiction issues, drug & alcohol misuse, and low self-worth. But he didn't let that stop him. He focused on his own mental health and wellness and went on to obtain not only a Bachelors in Sociology, a master's degree in counseling, but also a Doctorate in Counselor Education.
Dr. Cal is a true champion for communities of color. He understands the unique challenges that we face and has made it his mission to give voice to those who have been ignored for too long. He's a mentor, advocate, and clinician who has dedicated his life to promoting the health and well-being of his students and clients. His passion for mental health and wellness is contagious, and his story of overcoming obstacles and achieving success is truly inspiring. He's here to share his journey and help you achieve your own dreams. So, if you're ready to take control of your mental health and wellness, connect with Dr. Cal Spinks today. He's the bold and unapologetic leader you've been waiting for.
His approach to mental health is rooted in his own experiences, and he understands that healing is not a one-size-fits-all process. He knows that communities of color have unique cultural and historical experiences that impact our mental health and wellness, and he tailors his approach to meet those needs. Through his work as a counselor educator, Dr. Cal is empowering the next generation of mental health professionals to provide culturally affirming care. He believes that everyone deserves access to high-quality mental health services, and he's working to make that a reality.
Dr. Cal's story is a powerful reminder that with hard work, perseverance, and a strong support system, anything is possible. He's here to help you tap into your own strength and resilience, and to provide the guidance and support you need to achieve your goals. So, if you're ready to take your mental health and wellness to the next level, connect with Dr. Cal Spinks today. He's the mentor, advocate, and healer you've been searching for.
Pherren is a dynamic HR practitioner health marketing specialist with extensive experience in behavioral health, including designing, managing, and facilitating leadership development programs. She has proven success in creating cultures of collaboration, and implementing change to achieve workforce excellence. Pherren possesses experience in several aspects of human resources including: recruitment, employee training, incentives, benefits and payroll. He has a track record of coaching in the areas of transformational leadership, intercultural communication, team building, and managing change, with proven success in practice recruitment. He holds a BA degree, as well as advanced HR certifications.
Dr. Lyz Amarillo
Clinical Supervisor & Virtual Mental Health Clinician


Dr. Lyz Amarillo, has been a mental health provider since 2008. She is a bilingual psychotherapist that holds unrestricted licenses in Illinois, Texas, and Tennessee. She also is a National Board Certified Counselor, a counselor supervisor, and an educator. She has worked in various sectors of the mental health field including, domestic violence, substance detoxification, substance residential programs, minors crossing the border in residential programs, psychiatric hospital, being part of a crisis team, and private practice. She has devoted the majority of her career to serving communities of color and in high-risk areas in the city of Chicago. Dr. Amarillo has been treating youth, adults, couples, families, and geriatric clients. She believes that psychotherapy helps individuals understand and build their strength, to empower themselves to be authentic to who they are. There is not a one size fits all situation, since everyone's journey in life is unique and different. Dr. Amarillo is an eclectic psychotherapist in order to assist in providing specific treatment planning for individual success. She is a huge advocate for the profession and clients at the state and federal levels. Dr. Amarillo also promotes the discussion of mental health wellness in the communities, especially communities of color to reduce the stigma of mental health. She notes "we do not have to suffer in silence, and it is important to recognize the signs and symptoms so we could help ourselves but also others. Coming to therapy is the hardest step, but it does get easier when acquiring the tool and working on the self.
Dr. Amarillo encourages clients to interview their psychotherapist since a client has the right to choose whom they feel they would work best. This is part of providing individual autonomy. However, at times individuals might not know, feel comfortable that Dr. Amarillo wants you to be successful and will refer you to another that would best fit. She stresses the key component is the success of clients and doing what is in the best interests of the client.
Kendrick Jones, MA (Intern)
Professional Counseling Intern & Intake Coordinator
Kendrick is a St. Louis MO. native, and works as an intern for Quantum as he completes his Master's degree in Clinical Mental Health Counseling. He currently treats clients who are experiencing anxiety, depression, and anger issues. Additionally, Kendrick handles all intake sessions for new clients of Quantum. Kendrick's professional interests include working with marginalized and underserved communities.
Lynn Zolicoffer
Virtual mental Health Consultant
Greetings! I'm Lynn - a virtual mental health clinician and wellness coach. I have been providing multicultural mental health and wellness coaching services for over 12 years. I have specialized experience in providing culturally affirming mental health services for marginalized communities of color and sexual minority groups. I'm same gender loving and understand how important it is to have a therapist that understands your culture and experience. I'm also part of Quantum Consulting Group and I love this group of therapists that provides culturally affirming mental health services for marginalized communities of color and sexual minority groups.
Jaime Parker, LPC
Virtual Mental Health Consultant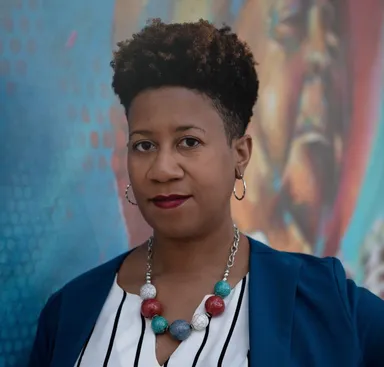 With almost 20 years of experience in mental and behavioral health, Jaime is a Texas Licensed Professional Counselor – Supervisor who is certified as Dialectal Behavior Therapist (DBT) and Clinical Trauma Professional (CCTP). All that pizzazz simply means that Jaime loves supporting folx in finding their way through the trauma to their life worth living. Her professional experience has been exclusive to supporting underserved, marginalized populations including BIPOC, incarcerated youth, individuals diagnosed with intellectual/developmental disabilities, houseless and low socioeconomic populations, and LGBTQIA+ youth and young adults. Jaime believes that therapeutic work includes increasing mind-body awareness, establishing healthy self-care/self-soothe routines, managing emotions, and developing effective communication and meaningful relationships. And, she would be honored to be a part of your journey to a fulfilling life.
Na Tanya Cooper, LPC
Virtual Mental Health Consultant
Hi, my name is Na Tanya Cooper. I am a Licensed Professional Counselor. I specialize in Marriage and Family Therapy. I love to help people set goals and live life purposefully. Together we will clarify the vision you have for your life and/or relationships and we will develop a plan. I believe that many things can be accomplished and mindset is everything. I help my clients work through childhood trauma, relational issues, and work-related stress. I believe that clients possess inner strength, inner knowledge, and inner motivation to transform. I set a non-judgmental atmosphere where clients can fully be themselves, share their life challenges, feel heard, and know that I will provide compassionate and honest support, every step of the way. CLIENT FOCUS Adolescents (13 & Up) & Adults / Individuals, Families, Couples Additional Specialties: Marriage & Families
Chancia (Chance) Williams
Virtual Mental Health Consultant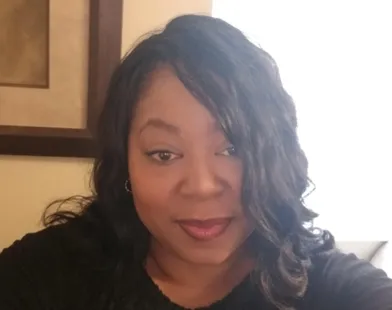 Chance is a multicultural Provisionally Licensed Professional Counselor, board-certified through the NBCC, and certified in Dyadic Developmental Psychotherapy. Chance is trained in Dialectical Behavioral Therapy, Cognitive Behavioral Therapy, and Adoption Competency. She has experience working with a diverse clientele from the elderly, military, community counseling, adolescents, children, and adoptive and foster care, and supporting families and couples navigate their day-to-day lives. Chance's areas of expertise are helping individuals and families through trauma, depression, anxiety, and self-esteem. Chance meets with clients through teletherapy and uses Psychodynamic Therapy and other therapeutic modalities to meet the needs of her clients. She will help the client manage their emotions and take charge of their lives. She will provide a safe space to develop and reach the client's goals. Chance works with clients to help them develop coping skills that meet their needs e.g., mindfulness-based interventions, breathing exercises, and other emotional management tools. She is determined to give her clients the autonomy to become more empowered to and address their struggles as they begin the healing process.
Candace Coleman, LMSW
Virtual Mental Health Consultant
Candace Coleman is a Licensed Master Social Worker (LMSW). She is passionate about working with children, adolescents, adults, and families where she brings a trauma focused, strengths-based therapeutic approach. She primarily focuses on working with individuals and families coping with trauma, depression, anxiety, gender and sexual identity issues, family dynamic issues, parenting skills challenges, thought distortion issues, and behavioral issues. She utilizes various modalities such as CBT, narrative therapy, motivational interviewing, psychodynamic, family systems, and crisis intervention model. She is also trained in the Suicide assessment models ASK and CALM. Candace is a graduate of Jackson State University where she received her bachelor's in Social Work in 2015. She went on to graduate from Jackson State University again with a Master's degree in Social Work in 2019. Candace's experience includes completing an internship at Whitefield Psychiatric Hospital where she gained experience working with mood, behavior, intellectual and personality disorders providing various assessments, counseling, and case management. Candace went on to start her career working for Gateway Behavioral Health Services where she provided individual and group counseling services to adults. From there Candace went on to work with Families and children, teaching coping skills, living skills, and parenting skills to families in crisis. Candace has also worked with survivors of domestic violence providing mental health assessments, individual and group counseling, crisis response, and case management. Candace has an interest in learning and being trained in eye movement desensitization and processing (EMDR), relationship and intimacy issues to work with couples. In her free time, Candace enjoys spending time with her husband and daughter, traveling home to Mississippi to see her relatives, playing video games, discovering new restaurants, going to outdoor cinemas, and spending time with her best friend.
Gayla Gibson, LPC
Virtual Mental Health Consultant
Mission: Meeting clients where they are and empowering them to continue the journey!
It is my belief for people to be happy and whole, they must be fully aligned – mind, body, and spirit. I support those struggling with anxiety, depression, and trauma/PTSD utilizing 18+ years of education and training in behavioral health treatment and 5+ years of education and training in nutrition and fitness. Therapeutic methods/techniques I use in my work with clients consist of person-centered therapy, cognitive behavioral therapy (CBT), mindfulness, emotional freedom technique/tapping, internal family systems (IFS) and eye movement desensitization and reprocessing (EMDR). Amid my time in the behavioral health field, I also worked in the field of law enforcement for 17 years, served over 21 years in the Air Force Reserve and am a veteran of the Iraq/Afghanistan war. Each of these roles has taught me more about service and enhanced my desire to help others. Additionally, it has given me insight and firsthand experience as a first responder, veteran, and service member. Overall, my life is that of a servant leader. I am a tool used to strengthen and empower my clients to shape/reshape themselves into the person they want to be - a person who accepts and loves self unconditionally and knows they are worthy of love.
Steven Fields, LPC, NCC, CFT
Virtual Mental Health Consultant
Passionate, multicultural, Licensed Professional Counselor (Missouri), National Board Certified Counselor (NCC), Certified Family Therapist (CFT). Twelve years of engaging diverse, high-risk populations, especially under-represented and minority youth, in unique environments as a peer, educator, and mentor. Demonstrated assessment and counseling skills, especially individual and group counseling, expressive/creative approaches, career development, working with male clients. Developed strength- and insight-based approaches to assist clients with personal growth, recognizing their potential, and maintaining optimal wellbeing.
Shari Miller, LCSW
Virtual Mental Health Consultant
Shari has been in the field of behavioral health for over 9 years. She is a graduate of the Masters of Social Work Program at Nazareth College in Rochester, New York. Her credentials include Licensed Master of Social Work (LMSW) and Credentialed Alcoholism and Substance Abuse Counselor II (CASAC-II). Her experience includes working with individuals who struggle with mental health diagnoses, as well as individuals with substance abuse related disorders, specifically utilizing trauma-informed practice and crisis intervention. Her methods of therapy include cognitive restructuring through cognitive behavioral therapy (CBT), as well as narrative therapy modalities, motivational interviewing and psychoeducational modalities as a foundation to build a strengths based approach to empower individuals to manage their mental health symptoms and process trauma.
Terrance McCune, MA
Virtual Mental Health Consultant
I'm Terrence! I have been working in the mental health field for close to 15 years now, and providing counseling services for the past seven. What I enjoy most about counseling is I get to assist others with working through a myriad of issues, and help them to understand that not all problems are permanent, if the work is done, some things are only temporary! I use a variety of approaches with a few of them being, CBT, motivational interviewing, reality based therapy, and also person centered approach. As a queer POC, visibility is very important to me, and I am proud to work with the LGBTQ community, as I look to help erase the stigma attached to seeking mental health treatment for both POC, and members of the LGBT community.
Christina Simmons, MA (Intern)
Virtual Mental Health Consultant
Christina Simmons hails from St. Louis, MO, and is in the process of completing her Master's Degree in Professional Counseling with a focus on relationships and clinical mental health. Christina has a special interest in providing treatment for individuals struggling with anxiety and depression, while also possessing a passion for working with marginalized populations and families. Christina's dedication to mental health stems from her belief that every individual has the right to access quality care and support regardless of their background or circumstances. She strives to create a safe and nurturing environment for her clients, where they can share their experiences, thoughts, and feelings freely without fear of judgment. In her practice, Christina utilizes evidence-based therapeutic techniques tailored to each client's unique needs, drawing from her expertise in cognitive-behavioral therapy, dialectical behavior therapy, and solution-focused therapy, among others. Her goal is to empower her clients to develop coping skills, increase their self-awareness, and create positive change in their lives. Beyond her work with individual clients, Christina is also committed to advocating for mental health awareness and reducing the stigma associated with seeking help. She believes that education and open communication are crucial in promoting mental wellness and creating a more inclusive and compassionate society.
Bridget Ryan, MA (Intern)
Virtual Mental Health Consultant
Greetings, I am Bridget, a mental health expert and an intern at Quantum. Currently, I am pursuing a Master of Arts in Clinical Mental Health Counseling. As part of my work at Quantum, I specialize in conducting intakes for new clients and providing treatment for individuals grappling with anxiety and depression. Beyond the counseling room, I am passionate about nurturing my well-being through activities such as gardening, baking, and music. I believe that mental health is crucial to our overall well-being and I am dedicated to helping individuals achieve optimal mental health. Through my training and experience, I have developed a deep understanding of the complexities of mental health issues and am equipped to provide evidence-based treatment to those in need. As a mental health expert, I approach each client with empathy, understanding, and respect, creating a safe space for them to share their experiences and challenges. My goal is to empower individuals to take control of their mental health by providing them with the tools and strategies needed to manage their symptoms and achieve their goals. I am committed to staying up-to-date with the latest research and techniques in the field of mental health counseling, and I work closely with my colleagues at Quantum to provide the best possible care for our clients. It is a privilege to be part of the journey towards mental wellness for each and every one of my clients, and I look forward to helping many more individuals achieve their full potential.
Sharman William
Virtual Life Transformational Coach
I'm Sharman Williams, a seasoned life coach here to help you on your journey to become your best self. Well, in a nutshell, life coaching is a method of directed conversation that is geared toward developing an action plan to reach your goals. Your life coach will be very solution focused and treat you as a partner instead of a patient. People partner with life coaches to help them attain greater success in their lives, get past sticking points and stumbling blocks, and start achieving their goals. Overall, my mission is to support clients in living their best life by filling the gap between where they are now, and where they want to be. We will identify where growth is desired, set goals and objectives, and strive to reach your highest goals and dreams. Remember, you belong here!